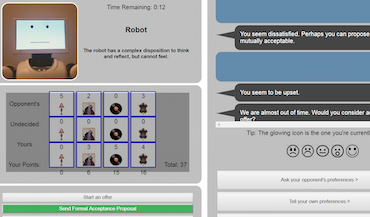 What's on Your Virtual Mind? Mind Perception in Human-Agent Negotiations (IVA 2019)
Do mind perception dimensions on affective and cognitive capacities influence how people negotiate with a virtual agent?
We found that different types of the perceived "mind" of a virtual agent lead to varying behaviors and payoffs, with participants interactively forming an opinion about an agent during negotiation.